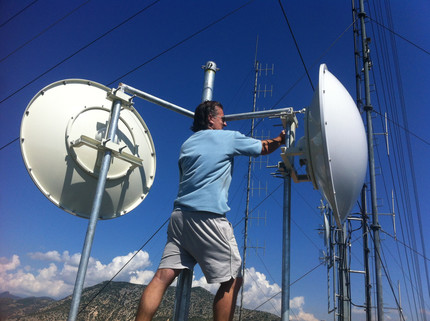 On Monday, July 9th 2018 at 18:30 - 21:00 at Impact Hub, Karaiskaki 28, 105 54, Athens, following the planned two-day visit to the wireless community network Sarantaporo.gr, a public event is organized by the netCommons project, funded by the European program Horizon2020. It brings international experts and local stakeholders to the same table to build a better understanding of the critical role and needs of small internet providers and community networks and explore how the new EU telecommunications code may affect them, as well as what preventive measures can be taken today.
The public will have the opportunity to become aware of the community networks models and the global movement of support, as well as the current legal and regulatory framework in Greece as an EU member affecting them. The event will take the form of short presentations by selected guests, both domestic and international.
An open discussion will follow to explore how community networks such as Sarantaporo.gr can be supported and replicated in other areas.