Wireless Community Networks propose a different model for the development and operation of a network infrastructure based on the self-management of its members, thereby overcoming the need for a central role-coordinator for network development. Specifically, members of a wireless community create their own node, invite friends and neighbors to connect to their node, and then link to other nodes to eventually create a wireless network of "household" nodes with the ability to cover large areas.
When establishing community networks the technology adapts to fit human relationships, not the other way around! The Community network is an infrastructure that belongs to the local community. It is a good created by aggregating the contributions of each member and then distributed to each interested user regardless of the amount of their contribution.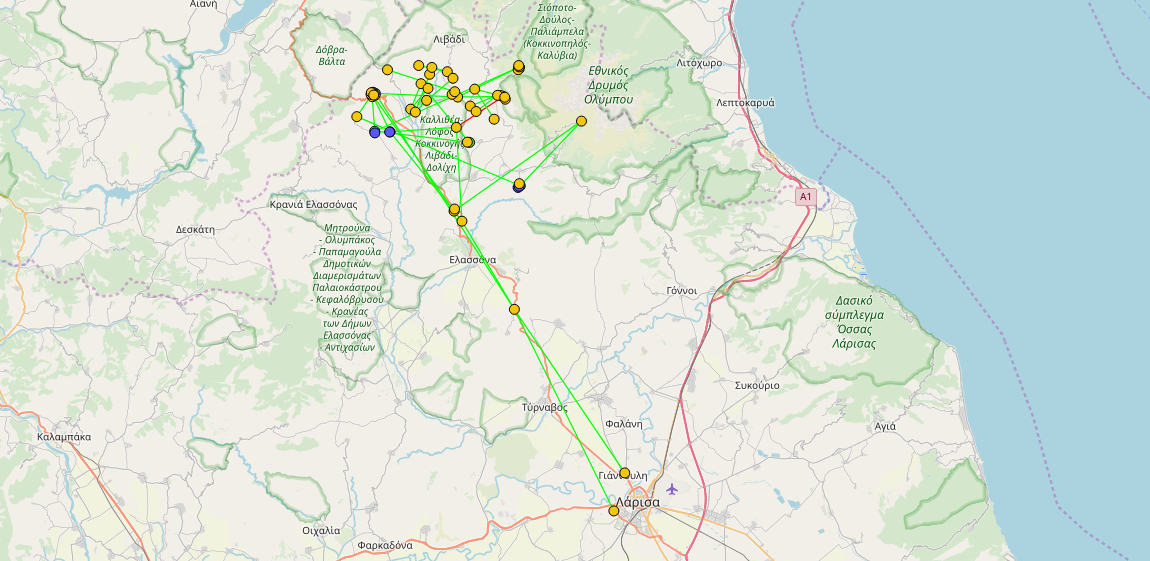 Click on the photo to see more information about the Sarantaporo.gr Backbone Network
Let's build the "electronic" roads together and share them with the neighboring and adjacent villages, to develop a reliable network that we can all use for shopping at the "electronic" market, using public services, medical office, pharmacy, school, encyclopedia and all the other "electronic" places we use daily, for us, our children and grandchildren.
Wireless community network model can enhance access to a wide range of professional development opportunities and quality services (educational, administrative, professional, etc.), make administrative transactions more efficient and give the possibility to connect to the Internet in remote and low-income areas.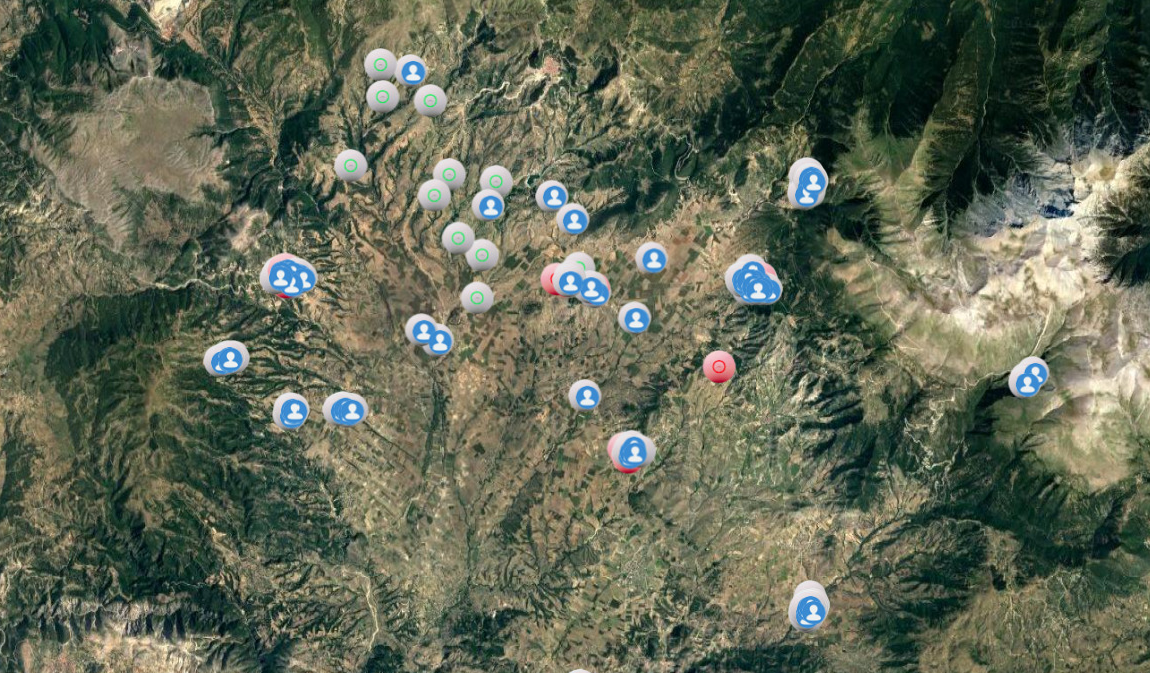 Click on the photo to see more about the Sarantaporo.gr Access Network
The benefits of being part of a community network
The Community network belongs to its users and is close to their needs. It is a communications infrastructure that is owned and operated collaboratively by society as a whole, rather than companies and states, so its sustainability depends entirely on the willingness and effort of the local community.

A Community network can easily provide the much needed internet access. This has already been proven in some of the villages in the area where there is no other alternative. In addition to the importance of Internet access, the Community network can be used as a basis for the development of electronic services such as telephony, file sharing services, remote access to infrastructure, etc. Access to any kind of information, data and services offered by the internet is now a key asset. Subsequently, the existence of the Community network is particularly important for an area that has no alternatives to internet access.