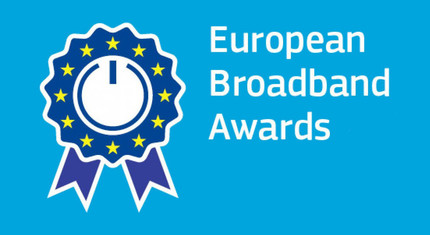 Sarantaporo.gr Community Network is one of the three finalists at the European Broadband Awards 2019! Acknowledging the significant impact of the wireless community network for the Sarantaporo area residents, the EBA committee invites the Sarantaporo.gr NPO to attend the award ceremony in Brussels on December 2nd, where the winners will be announced.
The European Broadband Awards is an annual competition through which the European Commission recognizes projects of paramount importance for the development of broadband infrastructure in Europe. Through their awards, they highlight the successful implementation of distinctive broadband infrastructures.
At this year's competition, the Sarantaporo.gr NPO participated with the Wireless Community Network Sarantaporo.gr, in the category "Demand generation and take-up of connectivity". On December 3, winners will present their initiative at the B-Day conference: Boosting Connectivity Investments involving European actors related to the future of the Internet in Europe.