Sarantaporo.gr is a community wireless network in the remote, isolated area of Sarantaporo village, central rural Greece. Since 2010 we offer open access internet connectivity to the villages of our region working with the local community to deploy the telecommunications infrastructure, provide digital literacy skills for local inhabitants and nurture and develop our community. Our intervention fills the cracks of a system, in which the market is not interested and the state is unable to ensure connectivity for the citizens of our area.
Sarantaporo.gr Community Wireless Network is part of a global trend of community networks, which are expanding both in remote areas and in cities, offering affordable, quality connectivity for those who remain unconnected. Half of the world's population remains unconnected even today, with no internet access whatsoever. Connectivity, for the other half, is defined and measured as "access to the internet via any type of device at least once in the past three months"! Things are not looking good in the global front of meaningful connectivity and the human right to access the internet, but they are getting better!
In the course of years we have witnessed our lives improve in unexpected ways. Connectivity enables the visiting doctors in our villages to prescribe medicines online. Elder people in need of medication thus perceive the wireless devices (routers) that we deploy as the enabler of this medical service. They also get to have their grandchildren visiting for longer periods, since the young ones now can enjoy internet connectivity in the village. Local farmers discover new markets for their products and raw materials, and locals communicate with friends and family abroad, which makes them feel less isolated.
Driven by our Vision to revitalize our villages and create opportunities for young people to stay or return to their birthplace we are set on a Mission to bridge the digital divide. Our intervention builds on three pillars: deploy the infrastructure, develop digital literacy skills and empower people, and create a strong local community. These pillars are the stepping stones of our roadmap towards meaningful connectivity, where people are not mere "users" or consumers, but rather they are actively engaged, technology literate digital citizens who use technology to improve their lives.
Our Community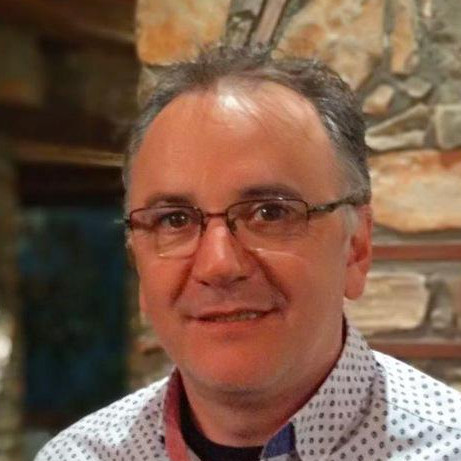 Sakis Katis
Partner Member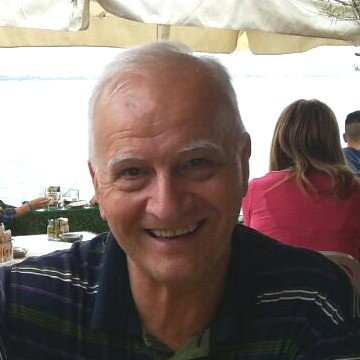 Giorgos Papazisis
Partner Member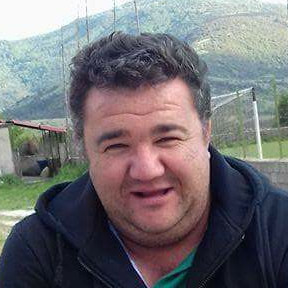 Vasilis Papakiriakos
Partner Member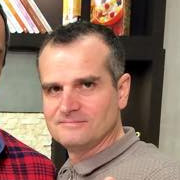 Dimitris Gravanis
Partner Member

Dimitris Ntalas
Partner Member
A short version of our story
We came together as a team in the Summer of 2010 to promote our village, Sarantaporo, Elassona municipality. To do this we started creating a website. In the process we realized that the website was unreachable by the people of our village because they did not have Internet access. In the year 2010, an entire region around our village, was living in the shadow of digital isolation. Soon we realized that this shortcoming was not just a "privilege" of our own village. Thousands of remote, rural areas across Europe and the world, half the world's population in fact, remain "unconnected" even as we speak.
We are not accustomed to passivity. We do not expect others to solve our problems. From early childhood we were a very creative companionship. Once more, driven by a creative attitude, we set forth to solve the problem of our village. For us it was not a time to despair, but an opportunity to give something back to the place of our childhood.
Looking for solutions in other communities, such as the free software realm, the hackerspaces and elsewhere, we learned about community networks. Making the most of freely shared information by online communities and guidance from people with the relevant expertise we managed to build our own wireless community network, Sarantaporo.gr.
We build our first community network in Sarantaporo village, but news traveled at lightning speed in the area. Soon people came from neighboring villages asking our group to do the same at their villages too. During 2010 to 2013 we managed to deploy local community networks in 15 villages in our area.
We incorporated in 2013 as a non profit and since then we have been developing our infrastructure, training people in digital literacy and building and nurturing our Sarantaporo.gr local community.
What fuels us?
Our Vision
A lively, creative, booming and solidary Greek province, which provides its people with opportunities and motivation to stay in their birthplace, and enjoy a flourishing life in a sustainable and environmentally friendly manner
Our Mission
To eradicate the digital divide and provide local communities with equal opportunities for access to the digital economy and citizenship
Download our Brochure