When Sarantaporo.gr was created in 2010, none of its founders could predict its course. It all started as an endeavour of a few old friends, but also with the seriousness and organization that gave a particular impetus to new things, unprecedented for Sarantaporo and the wider region.
A website about our village, a wireless internet access network, cultural events with the participation of locals, photo exhibitions-contests, a new culture of collaboration with our fellow villagers, our local village associations and the wider area. We do what we like and gives us pleasure. Sarantaporo.gr was our new identity and an opportunity for extroversion! The goals of the group: to mobilize valuable people in our area with a willingness to offer, to create a means of communication and coordination between us, to submit proposals for development and progress, to actively participate in the organization of events, the development of infrastructure and the opening of new ways that will help the local community grow and prosper.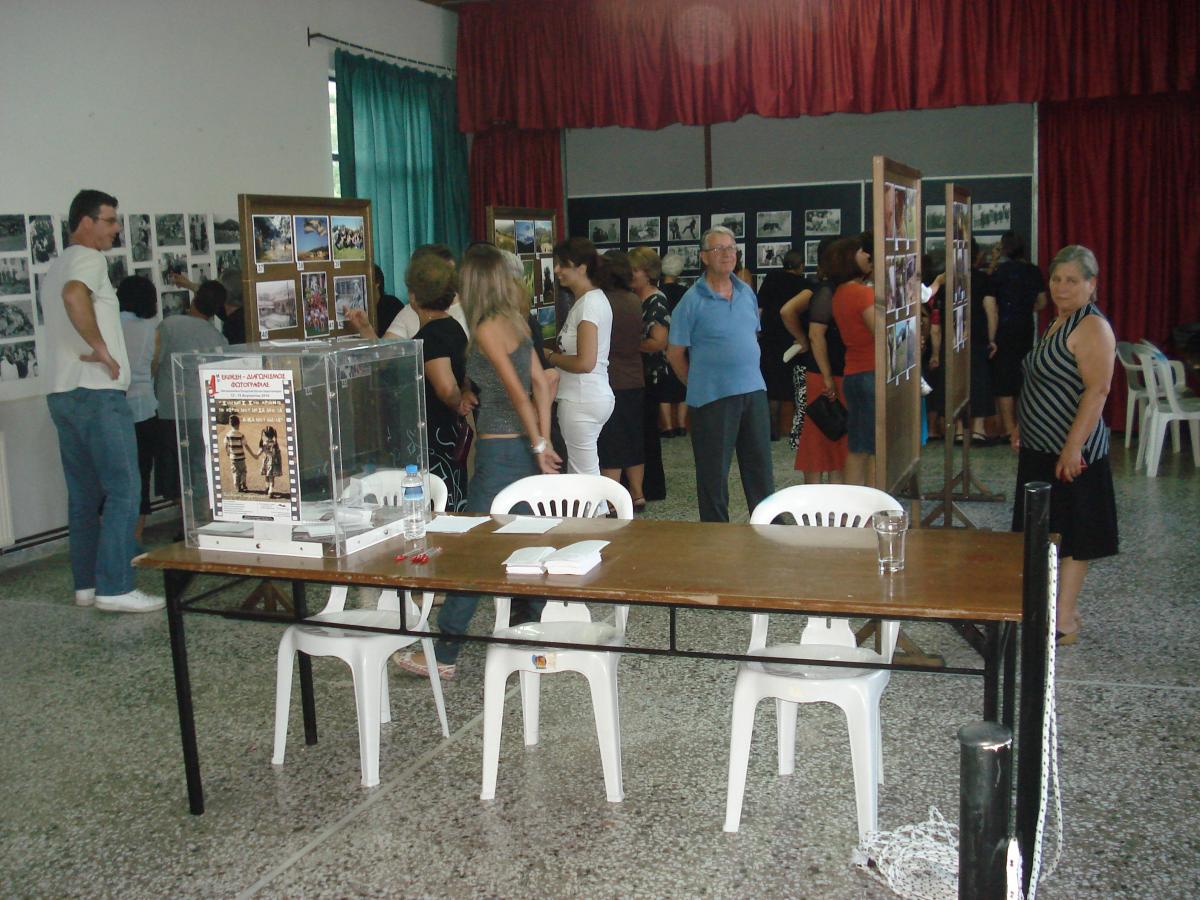 People from our village, as well as from the surrounding villages, met us and worked together on expanding wireless networks, sharing events, sharing ideas and envisioning the future. Some of the plans and ideas we envisioned were put into practice, while others remain in the drawer waiting for the conditions that will allow them to materialize. Also, the composition of the team has changed over time, as is normal, without changing our values and goals.
But things were not always so ideal and many times we had to face difficulties. We've often heard phrases like, "why are these here and tell us what to do", "who knows how much they have been paid to set up these networks", "what political support they have" and many more. Even though some of them saddened us, they did not hurt us, because what we do, we do it with pleasure and respect to our birthplace, often putting our hands in the pocket. We are especially pleased to hear that our actions have a positive impact on the local community, when we are congratulated, and when things go a step further. So we feel we are contributing a little bit towards the right direction.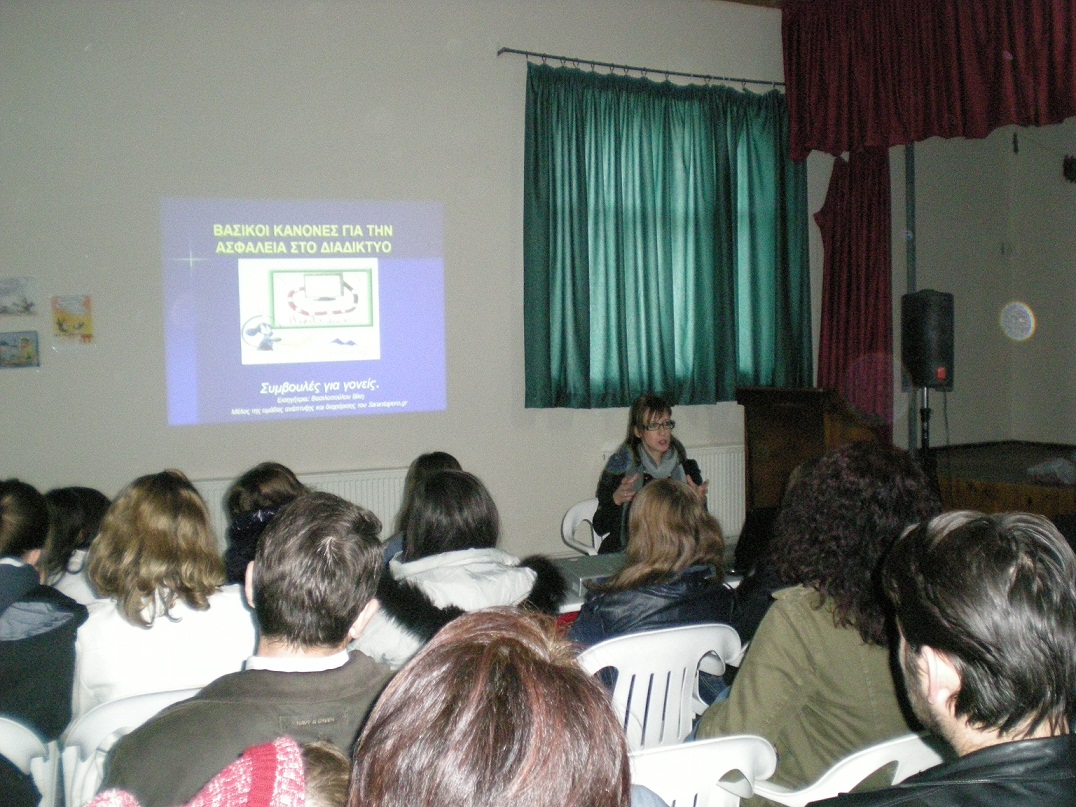 The benefits we gain from working with Sarantaporo.gr, besides being pleased that we offer whatever efforts and resources for the common good of our place of origin, are also the experiences, knowledge and new contacts. We consider those as very important and worth the efforts. The resources used are our personal time, labor and money. But we are prudent in taking small steps and placing the stones one by one on the path we carve out doing what pleases us, while at the same time offering to the community. We believe that this is how we invest over time in social reward.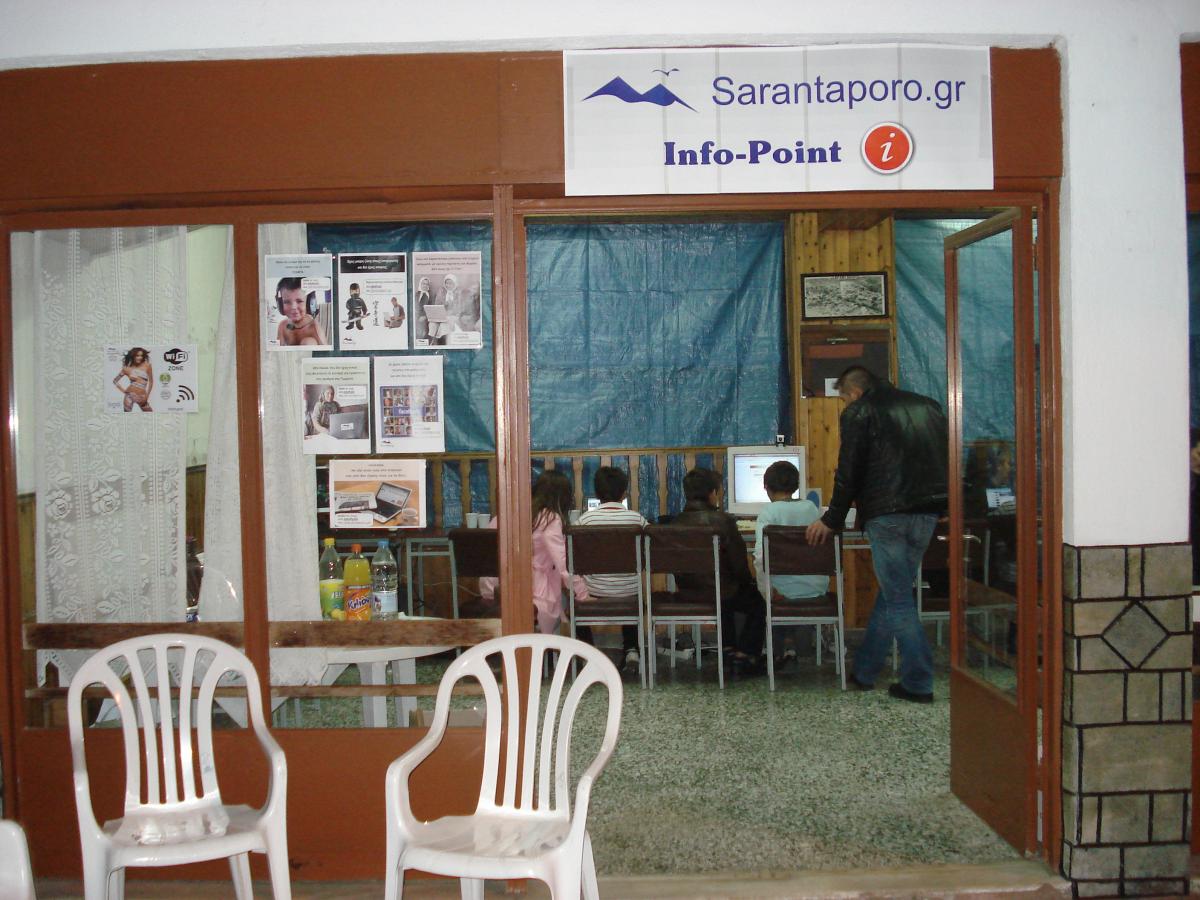 A striking example is the fact that the work of the team inspired people outside the area and gave them the inspiration to get engage and embrace the project. This is a very important element that needs to be emphasized in particular, because it shows that people are inspired by beautiful ideas and want to contribute to progress. A progress based on the involvement and partnership of capable people, with a passion for work and to offer. A progress that is particularly important due to its positive social dimension. Telecommunication networks are very useful, but they have particular added value when supported by valuable human networks.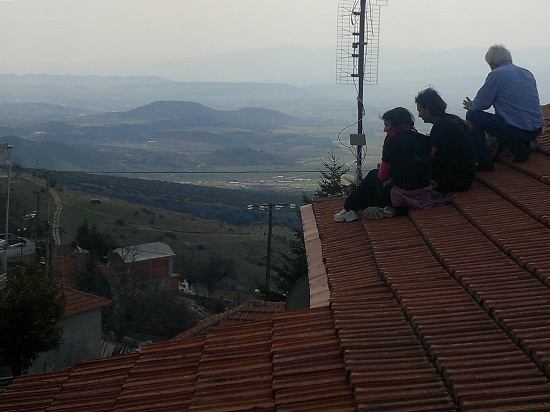 In the present difficult time, enhancing and transforming our operating model is indeed a critical element in making endeavours like ours remain sustainable. Inevitably, our team members are faced with a crucial dilemma: to find a model so that the effort can be continued or abandon it here …
The answer to this dilemma is something that our team has long been concerned about, to obtain legal status. In this way we can create, without legal impediments, the right conditions to allow us to seek financial self-sufficiency to continue our efforts, without changing our character and physiognomy.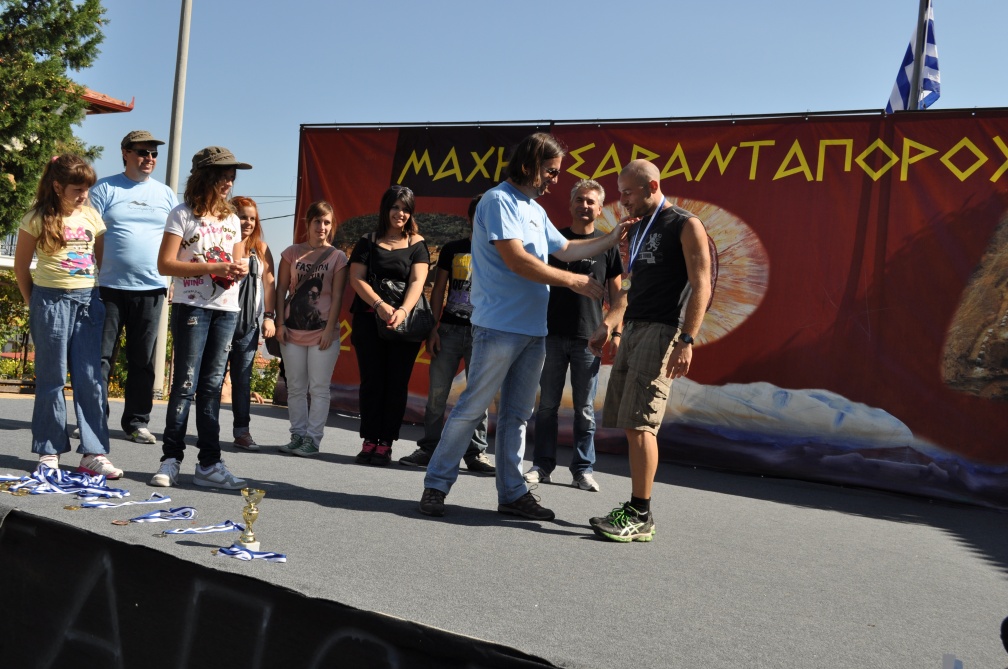 We need a legal status to be able to work with other entities in projects and programs, to raise the level of our work organizationally, to have greater authority in our partnerships with public and private entities, and to be able to represent our community of citizens.
The decision was therefore taken and commenced on September 27, 2013, with the recommendation of the "Sarantaporo.gr Non Profit Organisation", which is a legal entity under private law for the purposes of research, technology, science, education, ecology, politics, cultural and informational character in order to satisfy the common needs and in no case is for profit.
Its founding members are in alphabetical order:
Vaitsis Achilleas of Antonios, citizen of Larissa
Gountroubis Athanasios of Constantinos, citizen of Lansdale Pennsylvania USA
Gountroubi Euangelia of Dimitrios, citizen of Larissa
Gountroubis Constantinos of Athanasios, citizen of Lansdale Pennsylvania USA
Klissiaris Georgios of Achillea, citizen of Athens
Klissiaris Fotios of Achillea, citizen of Bruxelles
Boniciolli Iosif of Leo, citizen of Athens
Chryssos Vassilis of Victoras, citizen of Athens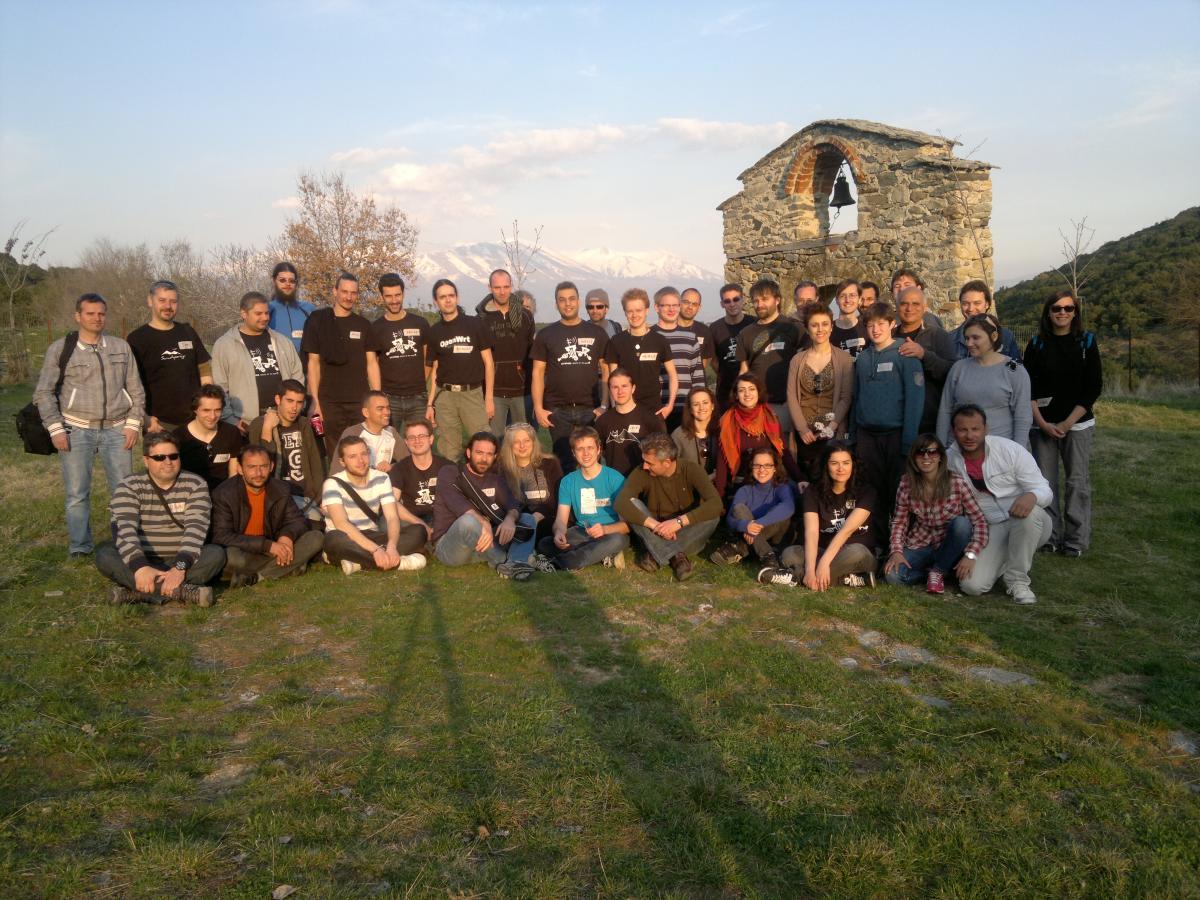 The main purpose of the "Sarantaporo.gr NPO" is to take actions that will contribute to the improvement of the cultural and social level, the technological infrastructure and the quality of life of the inhabitants of Sarantaporo Elassona.
Our ambition is that the new legal entity of Sarantaporo.gr will operate in an open way towards society, as a living part of it and not as a closed circle of people. To be a legal tool that will unleash and enhance creativity, collectivity and progress locally and on a broader level. A benchmark and an open door for those who want to try to achieve what they dream of.
We wish and hope that the new legal entity of Sarantaporo.gr will be welcome by the local community and its stakeholders, so that we can continue to create sustainable infrastructures that improve our daily lives and shape our future outlook with our choices and projects …